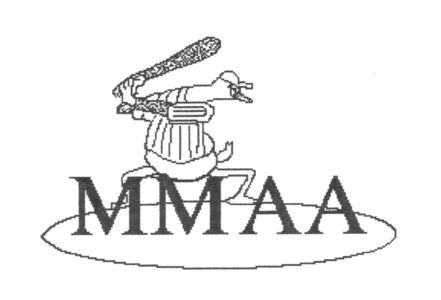 WELCOME!  The Murillo Minor Athletic Association (MMAA) is a rural association that operates a spring youth softball league and helps with the maintenance of the local outdoor ice rink. The MMAA is based in Murillo, which is in the Municipality of Oliver-Paipoonge;  west of Thunder Bay, Ontario. 
The MMAA welcomes those who want to be involved in our recreational league, either as a player or as a coach, umpire, volunteer etc. The only thing you need is the desire to have fun and to ensure that our area youth have the opportunity to play recreational sports in a safe and supportive manner. The goal of our league is not to necessarily encourage winning, but to encourage good sportsmanship and the three F's; Fun, Friendship & Fitness.

Please take a few moments to browse our site and see what we are all about.
---
Hello Everyone! We are already preparing for the 2020 MMAA youth softball season. Have your kids take part in one of the most popular springtime leagues in the area.
---
 SOFTBALL DIVISIONS
This year we are expanding and adding a Bantam Division, so there will now be five softball divisions:
Division
T-Ball
3-Pitch
Atom
PeeWee
Bantam

Birth

Year

2016

2015

2014

2013

2012

2011

2010

2009

2008

2007

2006

2005

2004

2003

2002
---
QUICK FACTS ABOUT OUR LEAGUE
The season begins Monday May 4th, 2020;
The season ends Saturday June 20th, 2020 with our annual Tournament & BBQ Day event;
Games are played on weeknights at the ball diamonds behind the Murillo Community Centre;
Teams normally play 2 games per week, on random evenings (no set days);
T-Ball and 3-Pitch warm-ups start at 6 pm;
Atom, PeeWee & Bantam warm-ups start at 5:50 pm;
Game time is 6:30 pm for all divisions;
We can accommodate up to 6 teams per division; 11 to 12 players per team;
 All you need is a ball glove. All other equipment provided;
All players receive a Team T-shirt & ball cap;
Our registered players have the opportunity to be paid umpires. 
---
DON'T MISS REGISTRATION!!
Every year we have to turn kids away because they missed registration. Registration is done well in advance so we have time to organize teams, make schedules, find team sponsors and get uniforms in time for season start. Registration is on a first come, first paid basis.
In-person registration will occur at the Murillo Rink Shack behind the Murillo Community Centre on:
Saturday March 7th    

10 am - 2 pm 
Tuesday March 10th    

6 - 8 pm
Thursday March 12th  
6 - 8 pm
If you can't attend these registration dates, PLEASE contact Joe or Karen before Saturday, March 7th to make alternate arrangements at mmaa1@tbaytel.net.
REGISTRATION FEE: $60 per player; maximum $180 per family
LATE FEE APPLIES AFTER March 12th, 2020: add $10 per player; maximum $30 per family
Payment by cash or cheque. Receipt provided upon request.
---
VOLUNTEERS NEEDED
THANK YOU to all the MMAA volunteers who devote their time and ensure our softball league's continued success! New volunteers are always welcome to help with the following:
MMAA Executive Members
Team Coaches & Assistant Coaches
Player Registration
Team Selection
Uniform Order & Distribution
Field Clean-Up Day & Field Maintenance
Equipment Supply & Maintenance
Team Pictures
Umpire Clinic
Website Maintenance
Tournament & BBQ Day Organization (
Picnic Tables & Tents,
BBQ Supply/Chefs/Food Service, Awards)
Coaches/Assistant Coaches are always needed.

Coaching

is not difficult and the league will help and support new coaches. If you are going to be at the games anyway, maybe you can help.
---
LEAGUE SPONSORS NEEDED
To keep player registration fees low, each year we seek donations and team sponsorships from the local community. Team sponsors will have their business name / logo printed on team shirts and hats. A team sponsorship is $275. Sponsorship Form is located under Forms/Rules/Handouts tab. Please contact Joe or Karen for more information at mmaa1@tbaytel.net.
---
Thank you to the Municipality of Oliver-Paipoonge for the ongoing support with facility maintenance. 
Players can find our Softball Rules is located under Forms/Rules/Handouts tab.
For more information about the MMAA softball league, check out our Information Handout under the Forms/Rules/Handouts tab, or email us at mmaa1@tbaytel.net.
---
---
---