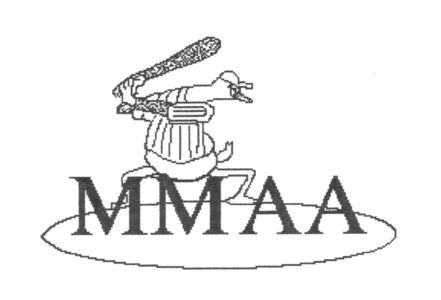 WELCOME!  The Murillo Minor Athletic Association (MMAA) is a rural association that operates a spring youth softball league and helps with the maintenance of the local outdoor ice rink. The MMAA is based in Murillo, which is in the Municipality of Oliver-Paipoonge;  west of Thunder Bay, Ontario. 
The MMAA welcomes those who want to be involved in our recreational league, either as a player or as a coach, umpire, volunteer etc. The only thing you need is the desire to have fun and to ensure that our area youth have the opportunity to play recreational sports in a safe and supportive manner. The goal of our league is not to necessarily encourage winning, but to encourage good sportsmanship and the three F's; Fun, Friendship & Fitness.

Please take a few moments to browse our site and see what we are all about.
---
MMAA SOFTBALL GAMES CANCELLED DUE TO WEATHER
FOR
Tuesday May 8th, 2018
 T-Ball:    Stanley Hill Bison vs. Solcrete Bears rescheduled to Thursday June 21st
 3-Pitch:  Vanlenthe Sweepers vs. Marostica Meteors rescheduled to Wednesday June 20th
 Atom:       Impact Pistons vs. Solcrete Scorpions rescheduled to Tuesday May 22nd – UPPER DIAMOND
 PeeWee:  Fairbarns Rangers vs. Kershaw Kodiaks rescheduled to Monday May 28th – UPPER DIAMOND
 Registration for the 2018 MMAA youth softball season is closed.
---
Play Ball starting Monday April 30th! We have 300 registered players in four divisions for 2018. There are six T-Ball teams; five 3-Pitch teams; eight Atom teams and 5 PeeWee teams. There are over 65 Coaches and volunteers contributing their time this season. Please check out the Sponsors tab to see all the generous local businesses providing financial support this year. Thank you to the Municipality of Oliver-Paipoonge for supporting us with the maintenance of the Murillo Ball Diamonds.
---
---
 VOLUNTEERS – THANK YOU to all the MMAA volunteers who devote their time and ensure our softball league's continued success! We are always looking for new volunteers to help lighten the load. Please contact Joe or Karen for more information at mmaa1@tbaytel.net.
SPONSORS – THANK YOU to all past MMAA softball team sponsors! Team sponsors will have their business name / logo printed on team shirts and hats. Sponsorship Form is located under Forms/Rules/Handouts tab. Please contact Joe or Karen for more information at mmaa1@tbaytel.net.