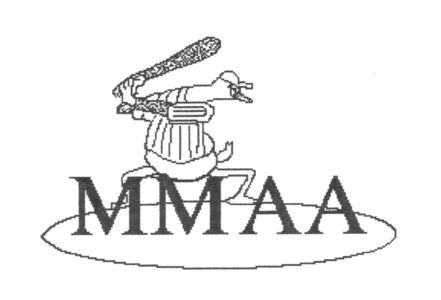 WELCOME!  The Murillo Minor Athletic Association (MMAA) is a rural association that operates a spring youth softball league on the volunteer power. The MMAA is based in Murillo, which is in the Municipality of Oliver-Paipoonge;  west of the City of Thunder Bay, Ontario. 
The MMAA welcomes those who want to be involved in our recreational league, either as a player or as a coach, umpire, volunteer etc. The only thing you need is the desire to have fun and to ensure that our area youth have the opportunity to play recreational sports in a safe and supportive manner. The goal of our league is not to necessarily encourage winning, but to encourage good sportsmanship and the three F's; Fun, Friendship & Fitness.

Please take a few moments to browse our site and see what we are all about.
Due to the popularity of the MMAA softball league, we have expanded and added a Bantam division in 2022. Registration is based on birth year, but generally, youth 4 to 18 years of age can play. We encourage you to provide your contact email so you can receive registration notification in a timely manner.
---
 ATTENTION
Coach and Parent/Player Tournament Day Information & Schedules for June 25th are posted the Forms/Rules/Handouts tab.
Thursday May 12th games postponed due to wet field conditions are rescheduled for Wednesday June 22.
Hello Everyone! The softball season started on Monday May 9th, and ends Saturday June 25th with our annual Tournament and BBQ Day. We have over 315 registered players coming from far and wide; town and country. There are 27 teams in 5 divisions: 6 each for T-Ball, 3-Pitch and Atom; 5 PeeWee and 4 Bantam. Thank you to the more than 80 volunteers that make this happen!
Games are played weekday evenings on the five ball diamonds behind the Murillo Community Centre starting at 6:30 pm – so come on out and cheer on our youth.
Sponsors: Thank you to the local businesses that have sponsored teams, provided support, and/or donations to the league in 2022. These are:
Brule Creek Farms
BTG Contracting
Chaschuk Enterprises
Daniel Vanlenthe Mechanical
DJs Truck and Trailer Repair
Drift Day Spa
dp Diamond Blades
Earley Crane Enterprises
Greenmantle Forest
Haveman Brothers Forestry Services
Impact Promotions
Kingfisher Custom Homes
Kershaw Well Services
L.A.K. Business Services
Levaero Aviation
M.A.C. Rail Contracting
Main Excavations
Mooseland Contracting
Pinewood Ford
Play It Again Sports
P.V. Ltd.
Rosslyn Family Dentistry
Silvaggio Fine Homes
Smith's RV Centre
SolCrete Contracting
Stanley Hill Bison
Superior Hyundai
Sunrise Farms
Uniform Pros
Wieringa Bros. 
---
2022 SOFTBALL DIVISIONS
There are five softball divisions: 
Division

T-Ball

3-Pitch

Atom

PeeWee

Bantam

Birth

Year

2018

2017

2016

2015

2014

2013

2012

2011

2010

2009

2008

2007

2006

2005

2004
---
QUICK FACTS ABOUT OUR LEAGUE
The season begins Monday May 9th, 2022;
The season ends Saturday June 25th, 2022 with our annual Tournament & BBQ Day event;
Games are played on weeknights at the ball diamonds behind the Murillo Community Centre;
Teams normally play 2 games per week, on random evenings (no set days);
T-Ball and 3-Pitch warm-ups start at 6 pm; Atom, PeeWee & Bantam warm-ups start at 5:50 pm;
Game time is 6:30 pm for all divisions;
Depending on team sponsorships & volunteer coaches, we can accommodate up to 6 teams per division; up to 12 players per team (up to 13 in T-Ball);
All you need is a ball glove. We provide all other necessary equipment;
All players receive a Team T-shirt & ball cap;
Registered players in second year Atom and older can also be umpires. 
---
 VOLUNTEERS NEEDED
THANK YOU to all the MMAA volunteers who devote their time and ensure our softball league's continued success! New volunteers are always welcome to help with the following:
Team Coaches, Assistant Coaches, Scorekeepers
Player Registration
Uniform Distribution
Field Clean-Up Day & Field Maintenance
Equipment Supply & Maintenance
Team Pictures
Umpire Clinic
Tournament & BBQ Day Preparation
Awards
Coaches/Assistant Coaches are always needed.

Coaching

is not difficult and the league will help and support new coaches. If you are going to be at the games anyway, maybe you can help.
---
LEAGUE / TEAM SPONSORS NEEDED
To keep player registration fees low, each year we seek donations and team sponsors from the local community. Team sponsors will have their business name / logo printed on team shirts and hats. A team sponsorship is $325. The 2022 Sponsorship Form is located under the Forms/Rules/Handouts tab. Please contact Joe or Karen for more information at mmaa1@tbaytel.net.
---
Thank you to the Municipality of Oliver-Paipoonge for the ongoing support with facility maintenance. 
Players can find our Softball Rules located under Forms/Rules/Handouts tab.
For more information about the MMAA softball league, check out our Information Handout under the Forms/Rules/Handouts tab, or email us at mmaa1@tbaytel.net.
---
---
---